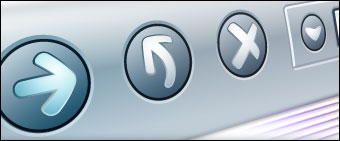 Website Design and Redesign
From a single page to a full website, SKY Binary Art can create a complete and professional presence for your company on the World Wide Web. Services include HTML authoring, graphic design, Flash programming.
Many companies offer web site design, we build a complete web presence. Our complete web solutions are unique and hand made for all our customers, maximizing their benefits for your unique needs.
You may even already have a web site designed by another company but are not satisfied with the results for many possible reasons. We are happy to quote on a site redesign (or refresh) that could be anything from improving download speeds, providing an efficient maintenance, to a complete site makeover. Our client portfolio contains examples of websites that have been designed or redesigned by our web development team.
Moreover, we can provide "skins" for your website, so you can replace your site look and feel by just clicking a few links at the site's manager area. Choose a skin that fits your today's mood!
Hope to hear from you soon!